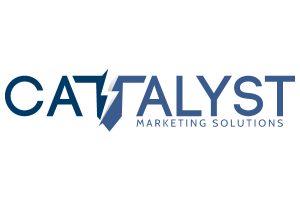 Catalyst Marketing Solutions, a Florida-based marketing agency that offers an instant cash back rewards program through a partnership with a leading Shopping App has announced that they will participate as a Bronze Sponsor at the new GNEX-ACOTUR 2021 Conference. The event will be held at the luxurious beachfront Ritz Carlton Cancun from 30th November – 1st December 2021.
Asociación de Complejos Vacacionales y Turísticos, A.C. (ACOTUR) has partnered with Perspective Group; the producers of the renowned GNEX Conference to create a Mexican vacation industry focused networking event in Cancun, Mexico, which will attract senior-level executives from ACOTUR member companies as well as local and international non-member companies.
Catalyst is the exclusive marketer of the Shopping App for the travel and vacation ownership industry. The app which is not available to the public, is used by companies to offer incentives and rewards to customers and employees to improve sales, marketing and retention. Each user of the app saves an average of 5% instant cash back on every purchase, every time IN-STORE as well as online with more than 300+ major retail, restaurants, entertainment and travel brands.
"Catalyst is excited to sponsor GNEX-ACOTUR 2021. Our company was formed by two vacation industry veterans after seeing the huge potential to help resort developers and marketers move from higher cost incentives that deliver low engagement to an innovative, easy to use, real cash back program. Our Shopping App program improves sales, marketing and customer retention, and drives quantifiable engagement which helps to offset annual fees associated with vacation ownership." Says Christopher Hassall, CEO, Catalyst Marketing Solutions.
Catalyst will be showcasing its Shopping App rewards program at GNEX-ACOTUR, offering Mexican resorts the opportunity to offer their US members and guests an exciting VIP Member Benefit that saves them an average $300 – $500+ per year.
The original Global Networking Experience (GNEX Conference) is held annually as the first vacation ownership industry event of the year, typically in February or March and attracts an average 180-200+ senior level attendees from 100+ companies; bringing together industry leaders, innovators, and new faces from across the globe. These events focus heavily on networking and creating opportunities for attendees to generate new business relationships and strategic partnerships.
This new collaborative event with ACOTUR will bring the same focus on networking and similar format to the second largest global market for vacation ownership as a regional annual event that is open to everyone. Local industry leaders will be able to meet with international companies wanting to do business in Mexico. ACOTUR currently has more than 40 member companies and business partners, which represents over 38,300 hotel rooms in the southeast of Mexico and 15,000 rooms in the international Caribbean with a total of 101 hotels.
GNEX Conferences put the acquisition of new business at the top of its priorities. Attendees are rewarded with unique session formats and interactive networking events that are created especially for the GNEX Conference, and unrivaled access to top-level executives that span all areas of the hotel and resort industry including: Resort Developers, Hoteliers, Resort Management Companies, Financiers, Investors, Legal Firms, Technology Providers, Exchange Companies, Rental & Resale Companies, Construction & Renovation Companies, Trade Associations, Online Travel Agencies, Travel Clubs, Vacation Rental Platforms, Sales & Marketing Companies, Consultancy Firms and much more.
Sponsors so far include: Asociación de Complejos Vacacionales y Turísticos, A.C. (ACOTUR), arrivia, INTUITION, Light, Catalyst Marketing Solutions, Grupo SIM, RCI, Vacation SafeGuard, Walltopia USA, Equiant, Asociación Mexicana de Desarrolladores Turísticos (AMDETUR), Cooperative Association of Resort Exchangers (C.A.R.E.), Canadian Resort & Travel Association (CRTA), Send Me On Vacation (SMOV).
For more information on GNEX-ACOTUR 2021 in Cancun, Mexico visit https://gnexmexico.com
For more information on GNEX 2022 in Las Vegas, Nevada visit https://gnexconference.com
About Catalyst Marketing Solutions
Catalyst is a marketing agency that offers innovative incentives and loyalty programs to increase sales and improve marketing and customer retention. For more information visit https://catalystincentives.com
About ACOTUR
Vacation Club Association (ACOTUR) represents and includes developers of vacation clubs with a range of programs and sectors; companies duly constituted in adherence to the laws of Southeastern Mexico whose principal activity is related directly or indirectly to tourism and vacation industry. ACOTUR's priorities are communication and transparency, generating business through networking and promoting, in an organized way, the development and evolution of this industry.
About GNEX Conference
With a heavy focus on networking, high-quality events, and innovative format, GNEX Conference and GNEX-ACOTUR Conference attract senior-level executives from more than 100+ companies across the globe. The conferences bring together a unique mix of attendees from traditionally separated segments of the hospitality industry, enabling you to network with companies that specialize in Hotels, Vacation Ownership, Resort Real Estate, Vacation Rentals, OTAs, Travel Agencies & Travel Clubs, plus all the vendors that supply them, including Resort Management, Sales & Marketing, Legal & Financial, Construction & Renovation, Technology, HR & Training and more… For more details on our next event GNEX-ACOTUR event in Cancun, Mexico visit https://gnexmexico.com or for more details on our next GNEX Conference in Las Vegas, Nevada visit https://gnexconference.com.