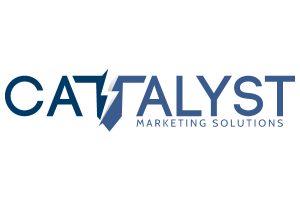 Catalyst Marketing Solutions (Catalyst), a Florida-based marketing agency has secured an exclusivity agreement with a leading Shopping App for the vacation ownership industry.
An introductory brochure has been made available at https://catalystincentives.com.
Using powerful mobile wallet technology, customers are able to save on every day and extravagant purchases in addition of any sales, discount coupons or credit card reward points as a value-added benefit from their vacation club provider. There's no limit to the amount of cash back a customer can earn and so typically a regular user could offset most, or all of their annual fees associated with their vacation membership and beyond, making the Shopping App a valuable part of their member benefits.
Catalyst was recently launched by Chris Hassall and Paul Mattimoe; two vacation ownership industry veterans that saw the potential of the Shopping App as a sales and marketing tool that would add an impressive lifestyle benefit to vacation club memberships.
Hassall, who moved from the United Kingdom to Orlando, FL in 1988, has a career that spans 34-years in the vacation ownership industry and includes successful sales and marketing partnerships with Westgate Resorts and Orange Lake Country Club (now Holiday Inn Vacations Club) and the development of a new vacation club for the Berkley Group. As an expert in sales and marketing he currently operates two discount hotel sites as WeShare Travel Advantage Inc, in addition to serving as CEO at Catalyst Marketing Solutions.
Mattimoe continues a 26-year career as a very active figure in the vacation ownership industry as President & CEO of Perspective Group, which is responsible for the leading independent industry trade magazine and the renowned GNEX Conference. Additionally, he is President & CEO of INTUITION Brand Marketing, a business strategy agency that specializes in Customer Engagement; and Shareholder of SafeGuard LLC which offers a 100% loyalty cash back program for vacation club memberships. He sits on the boards of the Canadian Resort & Travel Association (CRTA), Co-operative Association of Resort Exchangers (C.A.R.E.) and breast cancer survivor charity Send Me On Vacation (SMOV) as well as serving on the Membership Committee at American Resort Development Association (ARDA). Mattimoe now adds President of Catalyst Marketing Solutions to his roles.
Together, they aim to bring several carefully selected new and innovative products and services to their vacation industry clients that are designed to increase sales volume and improve customer retention.
For more information about the Shopping App program, download the brochure at https://catalystincentives.com
About Catalyst Marketing Solutions
Catalyst is a marketing agency that offers innovative incentives and loyalty programs to increase sales and improve customer retention. For more information visit https://catalystincentives.com